ITSM Software for Healthcare.
A powerful and simple ITSM solution for the healthcare sector.
Centralise and streamline processes with our ITSM Software for healthcare
---
The healthcare sector is under constant pressure from many channels, such as improving patient care, whilst providing staff support and services. To keep up with demand, ITSM has become an integral part of the industry so staff issues can be addressed properly and processes can be centralised and streamlined.
HaloITSM offers a best-in-class ITSM software for healthcare providers to manage processes with ease and save valuable time with automation. The functionality of HaloITSM is endless which is why many healthcare providers choose us as their IT service management solution.
HaloITSM is committed to and has put in place protections outlined in our Information Security Management System (ISMS) to ensure that our programmes, websites, and data structures comply with the regulations outlined in the Health Insurance Portability and Availability Act of 1996. (HIPAA).
Resolve issues with incident management
---
It's imperative to resolve issues as fast as possible in a clinical setting. With Halo's ITSM software for healthcare providers, you can easily manage incidents and meet SLAs through HaloITSM's ITIL-aligned incident management. Automation of workflows and centralising communications has never been easier. This is crucial to avoid service disruption across devices and teams.

Asset management in healthcare
---
Within a medical setting, you need asset management in order to have a log of acquisition, cost, expiry details, location and more.
Use Halo's ITSM software for healthcare organisations to control your CMDB, track your configuration items and visualise dependencies between CIs. Log incidents and problems against CIs and identify systematic failings before they cause major incidents.

Stay in sync with one centralised system
---
With the healthcare industry having so many processes, one centralised simple system is necessary for the visibility of projects and tasks. Halo's ITSM software for healthcare organisations provides multiple tools to configure the system to your exact requirements. Easily assign users to tasks, track your teams' work, integrate your apps and connect your calendar to sync all your meetings and appointments.
No more switching between mailboxes
Record all telephone conversations in one system
Add team members to a project
Complete communication history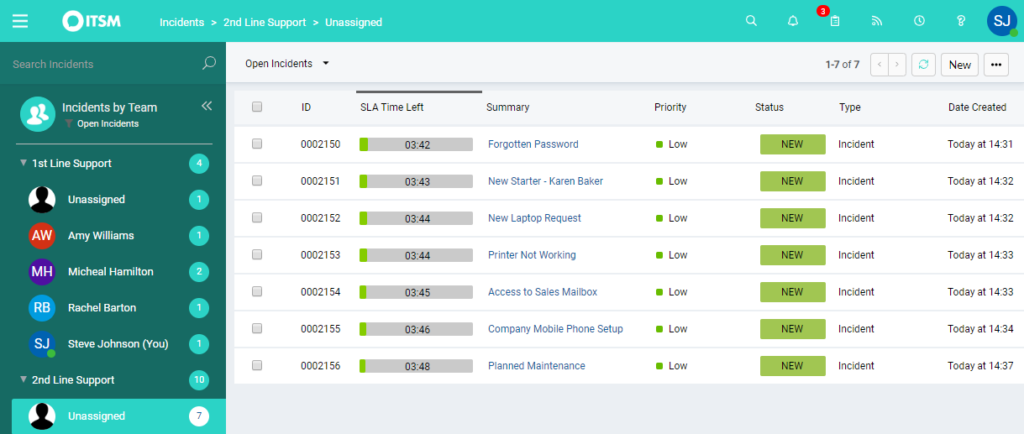 Problem Management
---
Being proactive within the healthcare industry is imperative to patient safety. However, daily issues will inevitably arise. With Halo's ITSM software for healthcare providers, you can escalate and automate the management of ongoing problems, investigate root causes of issues, and achieve in-depth resolution. HaloITSM allows powerful management of any issue, enabling your company to deliver exceptional problem resolution.

Self-service and the service catalogue
---
With our end-user portal, all staff have a single space for information, announcements, questions and services.
Gain freedom with a fully customisable, white label portal to create an extension of your organisation. Control the information they see and action they can do depending on the user.
Give staff the ability to find answers quickly with the knowledge base, FAQ's and canned responses on the self-service portal
Allow staff to find all the resources and services they need in one location, such as requesting for specific items and services with the service catalogue
With the integrated ITSM platform and end-to-end visibility, capture entire projects, workflows and assets with ease.
Change Management
---
With any healthcare organisation, it's key to make sure any changes don't interrupt hospital services. With Halo's ITSM software for healthcare organisations, you can ensure a smooth transition when tracking, planning and executing organisational changes of any scale with our change management capability. Ensure deadlines are met and practices remain standardised throughout your entire company.
Want to see HaloITSM in action?
Book 30 minutes with a member of our team to find out how our ITSM software for healthcare organisations can transform your IT department!